Saltwater Pulse is a network of eZine style saltwater fishing websites published for the saltwater enthusiast featuring monthly covers, fishing reports, photos, videos, charters, & more... Take a moment and look around. Feel free to send us a comment and tell us what you think, what you'd like to see, or how we can make our websites better for you.
Find popular charter boats in our area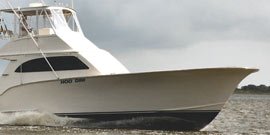 Looking for a charter Capt. or Fishing Guide, you've come to the right place. We have a large list of the highly sought after charter services located throughout the Cape Fear region. Our Captains provide reports, photos, and videos for you to see exactly what they are catching today. Visit: Cape Fear Fishing Charters & Guides
Tons of fishing reports and photos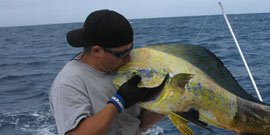 You haven't heard all the local fish tails until you've read our fishing reports and on each of our sites they've got plenty of photos to validate them. You will find tons of fishing photos within our network of sites. You can find photos in the photo gallery and fishing report sections and various other locations. Visit: The Gillwetter, Carolina Beach Fishing, and Wrightsville Beach Fishing
Monthly eZine Fishing Covers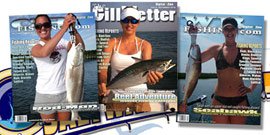 Currently we create monthly eZine covers for 3 of our fishing sites. Using photos from our local fishing catches located in their report and photo gallery sections. Visit: eZine Covers, The Gillwetter, CB Fishing, and WB Fishing
Fishing Videos by the pros
Get hooked on our popular video player selection, keeping your dreams of tight lines alive when you're not on the water, you're gonna love our videos.